Our Mission
Redwing is a Community Interest Company formed in 2011 which carries on activities for the benefit of the community.
Our aim is to promote positive wellbeing amongst artists and to facilitate social change through the creation of opportunities for access and social inclusion.
Secondly we exist to advance the education of the public to the art created by socially excluded people ("outsiders").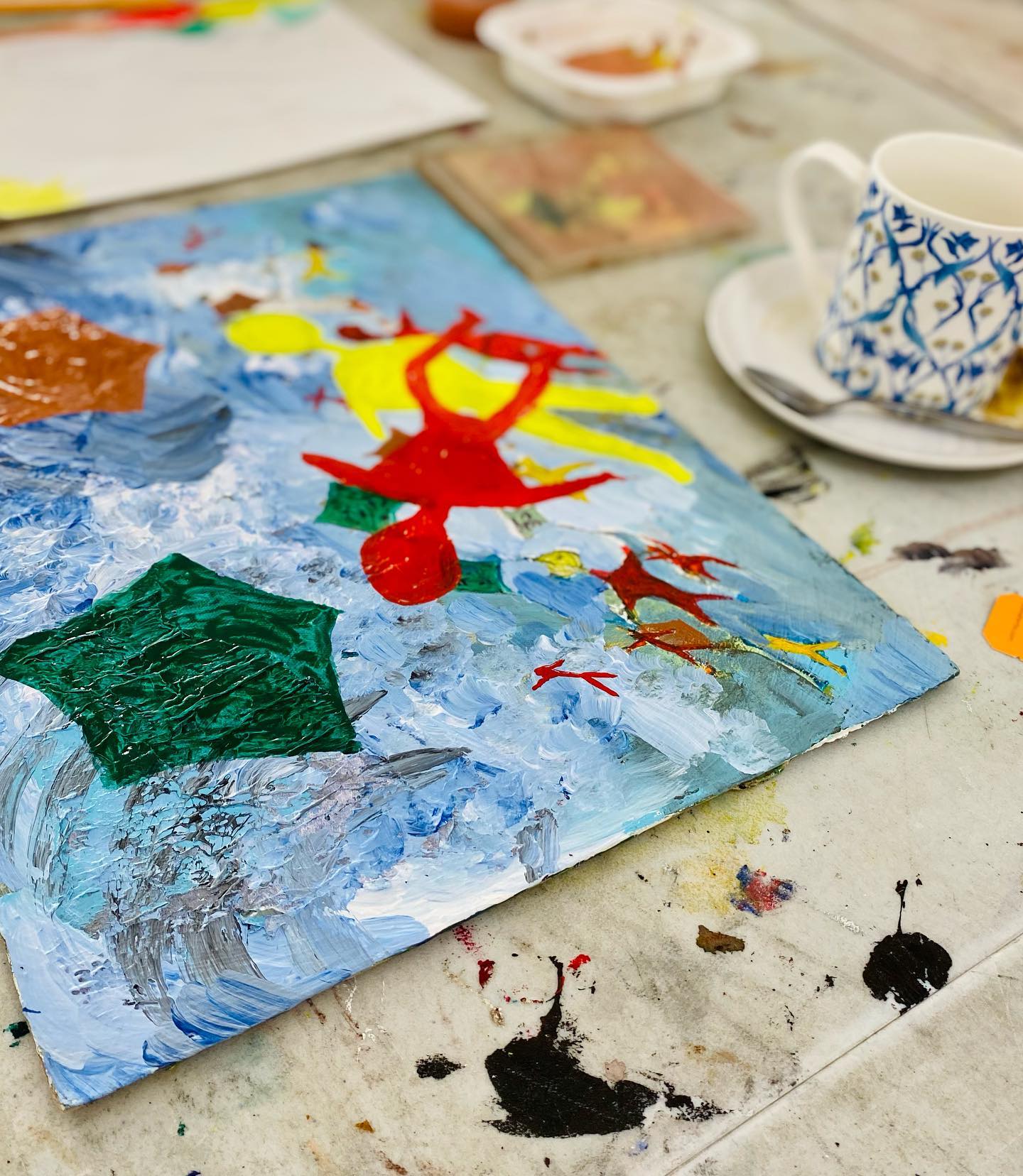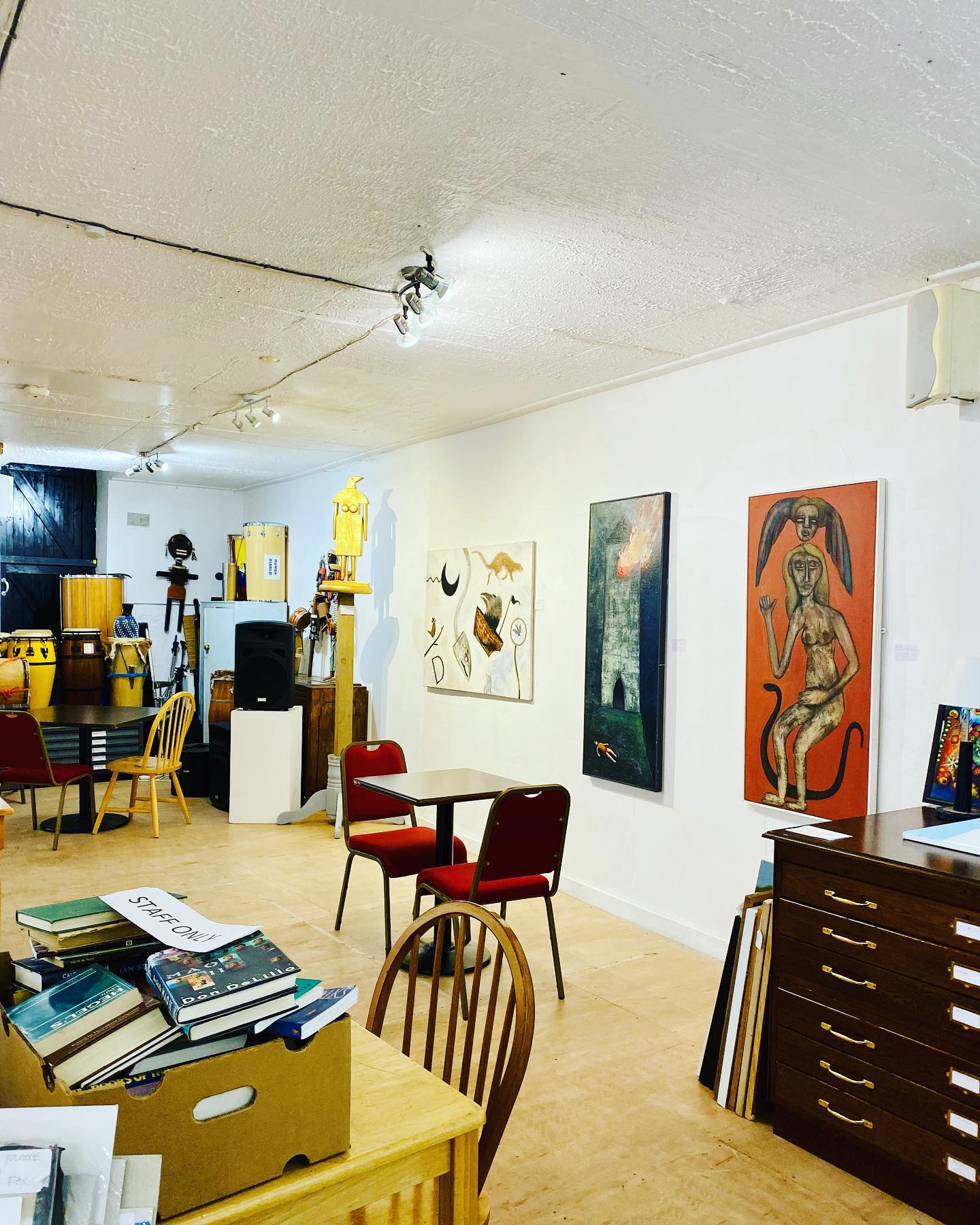 Activities are community led and:
seek to raise awareness of contemporary outsider art issues
embrace diversity and promote inclusivity
seek to establish and maintain positive relationships between artists and the general public.
If the organization makes any surplus it is reinvested for the benefit of the community.
Read our latest Social Impact Report:
Our Values
Redwing Gallery is a more-than-profit social enterprise. We represent art and artists working outside the mainstream commercial art world.
This can simply be because the artist's work doesn't easily fit into the commercial norm or because of learning difficulty, physical or sensory disability, mental health issues, lack of training or social skills or social circumstance.
Redwing has evolved into a community hub where people meet for group activities, social support, sharing information and so on.
Redwing serves plant-based food and drink in its vegan cafe in Penzance. We support local suppliers and fair trade.
We work with local supermarkets to redistribute excess food.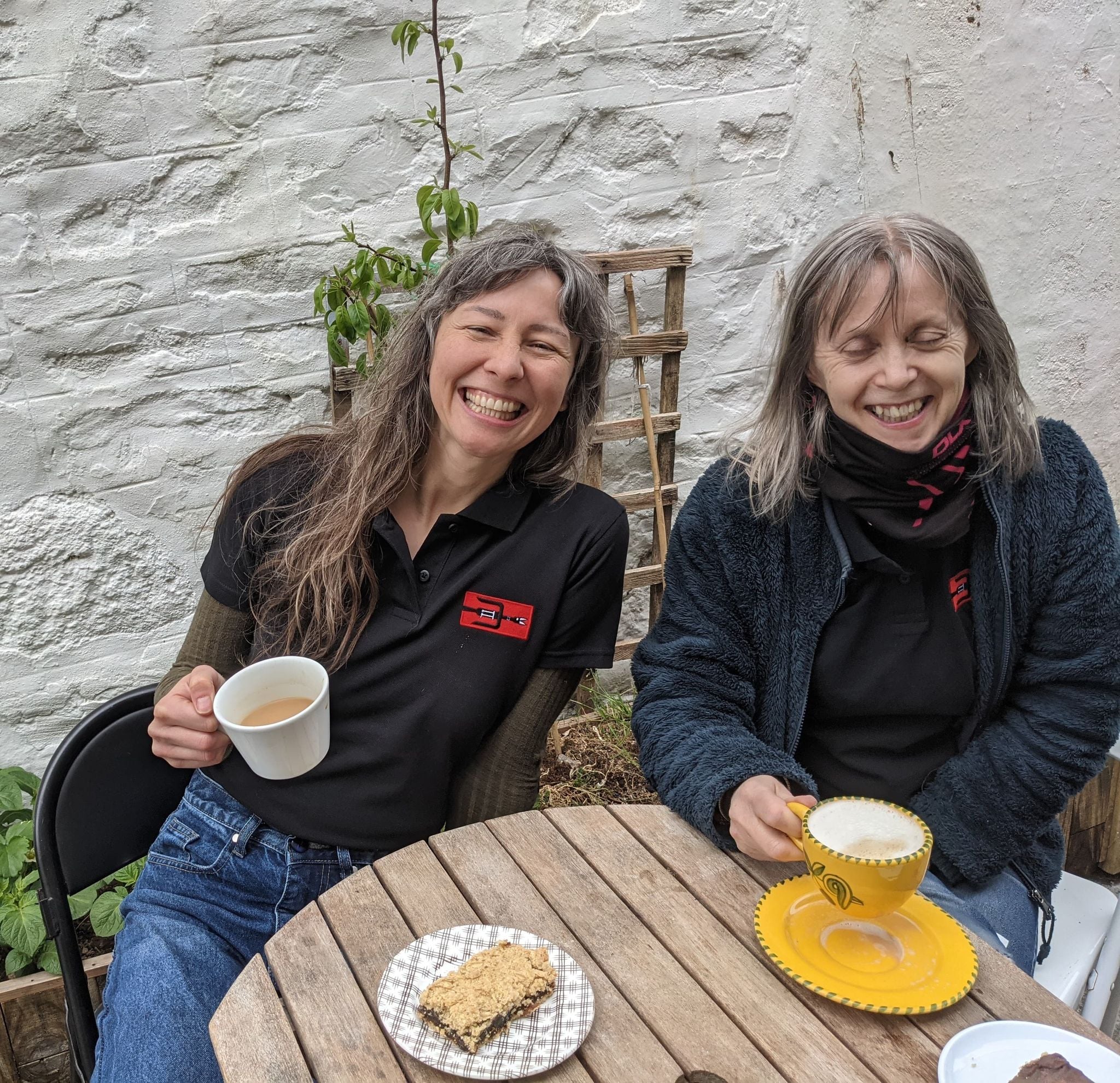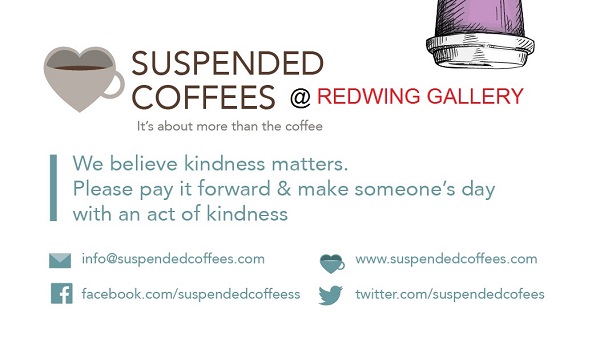 We are a part of the Suspended Coffees movement.
How do you suspend a coffee?
Walk into the Redwing cafe
Instead of buying just one cup of coffee, you buy two or more
The barista logs the extra coffee as 'suspended', and it can be redeemed at any time by someone who needs it.
Redwing was founded by the artists Peter Fox and Roselyne Williams in Penzance, West Cornwall in 2011.